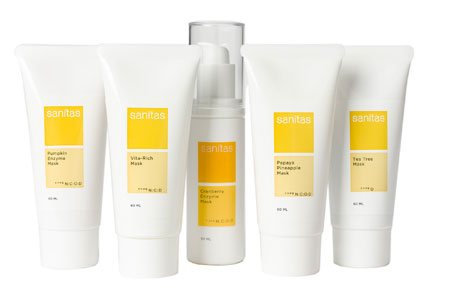 Why do I need to exfoliate?
When you exfoliate you are encouraging your skin to turn over and make new skin cells.  You are encouraging new cell growth and stimulating your natural immune defense to repair.  3 masks that I enjoy using:
Cranberry Enzyme Mask is formulated with real cranberry and papaya which contain exfoliating enzymes for softening and retexturizing skin.
Papaya Pineapple Mask is formulated with enzymes from nutrient-rich papaya and pineapple to exfoliate dead skin and loosen blocked pores.
Pumpkin Enzyme mask is packed with enzymes from fresh, organic pumpkin that naturally exfoliate, soften and even out skin tone.
The trick is to not exfoliate too much.  So often I have had clients come in complaining about dryness, sensitivity,  and acne all due to over exfoliation.  If you're using an exfoliating mask, with an exfoliating cleanser, along with your Clarisonic,  do all this one night a week, not every night.
Pick a night to be aggressive with your skin and the rest of the week let your skin recover.  Also, add a nutritive mask to finish with, one that is appropriate to sleep in to enable proper recovery.
Re-Vita-Lize Anti-aging Mask 60 ML.
Re-Vita-Lize Anti-aging Mask is a powerful, therapeutic treatment designed to improve skin elasticity and increase collagen synthesis.
Tea Tree Mask is a stimulating, anti-bacterial mask formulated to dissolve sebum, tighten pores and speed the healing of blemishes.
Vita-Rich Mask delivers a concentrated dose of vitamins and essential fatty acids deep into the skin. This nutrient-rich formula nourishes and replenishes moisture and suppleness to skin.