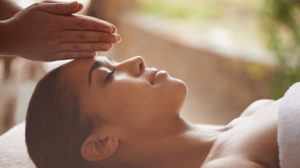 Benefits of Facials & Massage
A facial cleanses, exfoliates, and nourishes the skin, encouraging new cell production, promoting a clear, well-hydrated complexion
Massage therapy may also improve circulation, which enhances the delivery of oxygen and nutrients to muscle cells and helps remove waste products.
Both services are detoxifying and help promote wellbeing.
Facial Packages
No time?
Pop in on Sunday or Monday.
Monday's Special – Chair Massage $1 per min. or take 20% of a Full Body Massage.
See you soon!